Vex Robotics Space Lander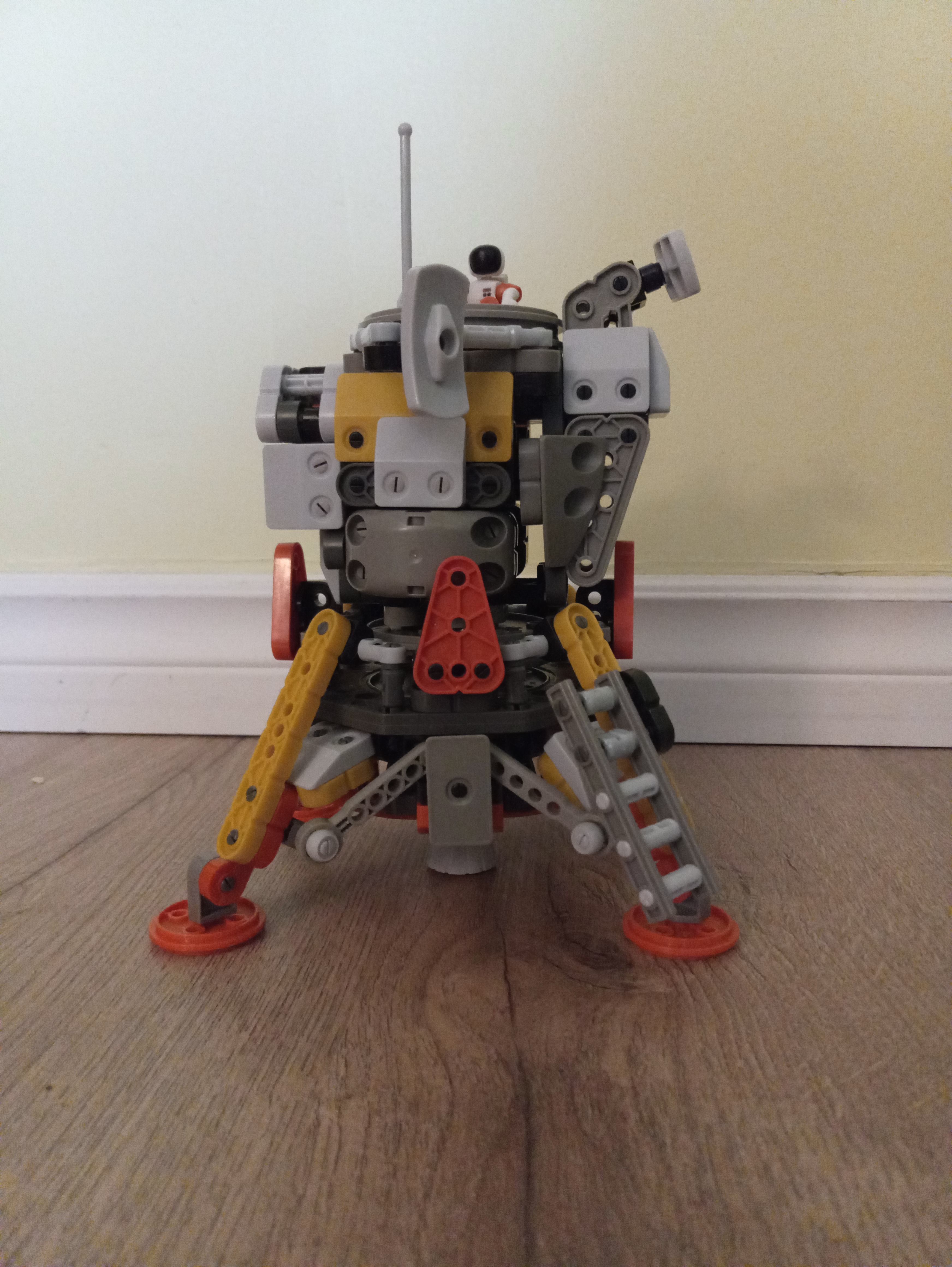 HexBug Space Lander Review
For me this building took 5 or so hours but it wasn't difficult. Bricks were put together fairly eaisily.
The ship has 2 parts: the legs and the spacecraft. The spacecraft area above the legs is removable and also is the hardest to build
The Lunar Spacecraft includes a Camera, 2 Sattelites, a ladder and a Booster.
The Spacecraft also wasn't that expensive. It costed around 13.99$ CAD
I think this Spacecraft would be a nice gift for everyone 9 to 16 years old.
END
Thanks for reading my review about the HexBug Space Lander hoped you enjoyed!